To place an advert email Jacqui : jtmccarthy@btinternet.com, Free to members, non members  are charged £5.00 (cheque payable to Cheltenham Owners Club and sent to hon.secretary: Mr John Marsland, 7 Cawthorne Lane, Wrelton, Pickering, North Yorkshire, YO18 8PQ
Please let me know when the van has been sold and it will be taken off the site.
The Clubs stock of spares has been expanded by the kind donation of the remainder of John Bradleys stock by Tina.
We now have lots of different rubber and plastic seals, several lengths of undrilled stainless waist trim. Gas mantles, Brake linings Wheel bearings, shock absorbers, springs, hitch springs, hitch damper, Marwood Reversemaster and many other assorted parts. These all in addition to current stocks. There will be an update to the parts catalogue in due course, but for any urgent needs please contact the Secretary.
The club can now supply copies of Cheltenham Caravan Co brochures
Years available; 1937,  38,  39,  46,  50,  51,  52,  53,  54,  57,  61,  62,  63,  64,  65,  67,  69,  70,  71,  72,  73,  74,  75,  8?(fernden)
Non-members £10 each inc p&p, members £5 each inc p&p.
To order please contact  John Marsland  email:  cheltenhamownersclub@outlook.com
Amongst the club spares we now have lots of keys in the 3 to 39 range of numbers. The only ones missing are 9  10  22  32  35  36  37  38  . We have all the rest.  £2 each inc p and p to members. cheltenhamownersclub@outlook.com
---
For Sale - 1973 Springbok. Located North Yorkshire. Last towed in 2019, but moved each year since from barn storage onto seasonal pitch, hence running gear should be free. Currently two berth but all timbers and fittings present to re-instate pull out double. Three way fridge, full cooker and all mains electrics fully working. Carver 1800 fitted but not working. Aquaroll, Wastemaster, Hook-up cable, TV aerial, Step, Levelling device all included. This van is displaying signs of problems with structural side frames, in that the doors are ill fitting as is the internal W.C compartment door. The sides are bulging noticeably around the waistline. Generally fairly leak free, with a fairly good original interior.
Offers around £1250. Tel  01709 273356 initially for details and to arrange viewing.
---
---
For Sale - Cheltenham Puku 4 berth, 2 door caravan that is in need of resurrection, general condition original interior,  not been used for some time. Located in Macclesfield Cheshire, Price £750 ono , would need to be transported rather than towed (that's if it moves)
Please email Mark Woodward: mark7rl@yahoo.co.uk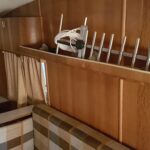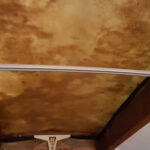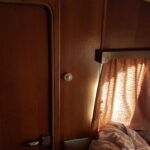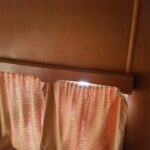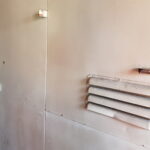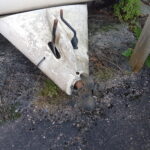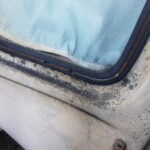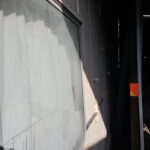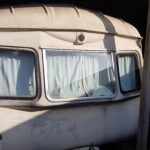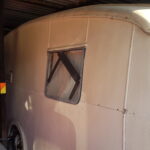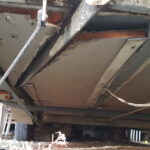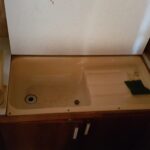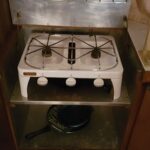 ---
Two Cheltenhams for sale Dorset area. A 1963 Puku 4. Limed oak interior. Towable with two good tyres. Needs some TLC but potentially a good useable van. Two double beds or one double and two singles. Offers around £1750. 
A late 60s Fawn. Needs more work than the Puku but is also towable. Offers around £750.
For more details please contact Ian Johnson. Johners1.t21@btinternet.com   01308 422611   07866 743396.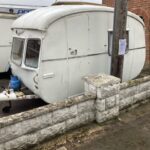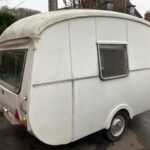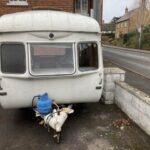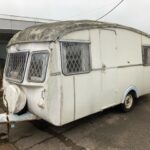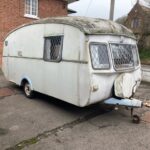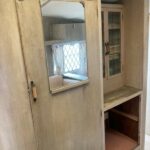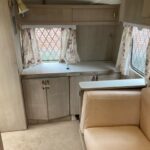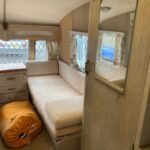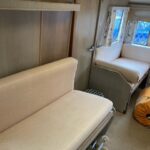 ---
Wanted  wheel for a 1963 waterbuck?  Karen email:  karenanncook@btinternet.com
---
Beading of various lengths which can be used for putting along between the wall and
ceiling of a Cheltenham. There is also a length of timber that could be used for a shelf. Please email Brian ad Betty Player brybet72@talktalk.net   for more information. Located in Solihull.
---
Wanted - A  glazed stable door (top or complete) as I believe they are all the same size. Contact:  Chuck Berry by email chuck@hkb.co.uk
---
Wanted - Plastic double glazing set either on a caravan being broken and is towable or someone with parts and ready to post..   Even a set of the later top vent windows would work for me as ventilation is also an issue. Contact: Chuck Berry by email chuck@hkb.co.uk
---
For Sale - Bulldog Stabiliser £30. Due to weight I can bring it to Rally of the North, Winter Luncheon or Cheltenham weekend.   Please contact Jon Howard email : jonlhoward@hotmail.com
---
For Sale Fawn internals, I am emptying a Cheltenham Fawn to make it into a mobile beauty salon so I have the following for sale:
- Stores cupboard/wardrobe with hanging storage & shelves
- 5' 11" single bed with hinged back rest & storage underneath
- 6' 3" single bed with storage underneath
- 2 x wall cabinet cupboards for above beds/seating area
- 3 drawer chest with locker. Hinged top extends into bed
- Compact type wardrobe
- hinged worktop with refrigerator space underneath
- built in refrigerator
- combined sink & drainer with cupboard underneath, foot water pump
- hotplate within locked cupboard with cooking rack
- Fiamma Premiere portable toilet
Located in  Gloucester, GL1 - Please contact Beky Pierce  blp92@outlook.com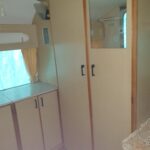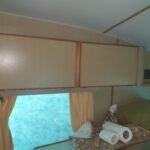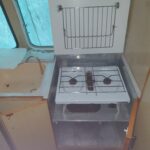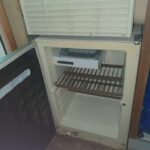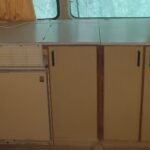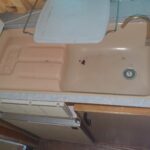 Please contact Beky  Pierce  blp92@outlook.com
---
Unfinished project for sale...three years ago we picked up this beautiful1974 Oribi from the north of Scotland. A totally original example with a fair amount of floor rot, frame/bearers as well as rust...hence I decided for a frame out refurb. Shotbalsted, galvanised and baked it's the foundation for my intended future home but a move abroad forces a sale. Iroko bearers, new floor, insulated walls/ceiling, refurbed opening windows, refurbed original wood framed interior glued and screwed with stainless it is now ready for someone to put the wall/ceiling liner back, rewire for modern hook up, paint the outside and do the mechanics...all metal parts of the wheels/breaking system has been shot blasted and baked but not assembled... hence not towable but on wheels to roll up onto your trailer. Looking for a new dedicated home/van owner to make it special again and back in regular family/festive use. I'm looking for £1500 or near offer. Please contact Mats via email mjmh1962@gmail.com for more info and phone number.
---
Single back window Waterbuck. All running gear and hitch parts available. Also some internal fittings. D window, Cooker, Angled V Whale pump. Ask if you need any other parts. John Marsland  01751 472007 or e,mail:  cheltenhamownersclub@outlook.com
---
70th Anniversary Resin Plaques.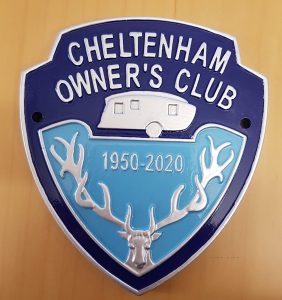 John Marsland commissioned 60th Anniversary plaques and is repeating the order for the 70th.They are similar in design but are in the colours of Sapphire Blue and Platinum.
The plaques are now available at a cost of £37 inc p&p, please contact John Marsland to purchase or for more details.
This is a picture of the proof sample  attached.
Please note this is not a club initiative but is privately commissioned at cost offer.

---
For Sale, hitch covers with club logo printed on both sides, £12.50 + p&p. can be collected at rally free of charge.  Please contact Howard Evans
---
For Sale - Book - Cheltenham Caravans An Illustrated History by Jacqui McCarthy,  £10 inc free P&P, email Jacqui for more details jtmccarthy@btinternet.com
For Sale -  White Nylon peg type cupboard catches.
These have become a bit scarce, so I have managed to source a bulk supply and can therefore supply them at £1 each to members. I will make them available at events or you could get them by post, 4 for £5.
New Top Quality Shock Absorbers specially manufactured to suit all models of Cheltenham Caravans (using original springs), £195 per pair.
New Chassis Pivot Bushes in molybdenum disulphide loaded nylon (for reduced wear), £16 per side.
Also many other second hand spares for running gear, lights, windows, furniture, exterior fittings, rooflights, 5 stud and post72 four stud spare wheels.
Contact: Alasdair Robb, tel: 01324 624574  or email:  alasdairrobb@talktalk.net
News from John Marsland
I have had a hitch damper made to pattern. It is gas filled with 28 adjustment stages so should be suitable for different models.The makers have established a part number for us and can produce the item in less than a week from receiving payment. The price is £99.99 plus post and packing but we should be able to negotiate a batch discount dependent on demand. For any further information please contact email John Marsland: cheltenhamownersclub@outlook.com
Club Items
Email John Marsland:  cheltenhamownersclub@outlook.com
3-Pennant Bracket and Masts - £15 plus p&p (New design - fits under COC badge)
Pennant £5 plus P&P
Car Sticker 70p plus postage
Tie (burgundy) £4.50 plus p&p