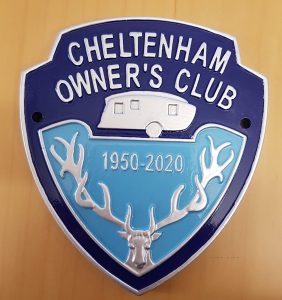 70th Anniversary Resin Plaques.
John Marsland commissioned 60th Anniversary plaques and is repeating the order for the 70th.They are similar in design but are in the colours of Sapphire Blue and Platinum.
It is hoped to have a run of about 30 made and if anyone would like to express their interest please contact John direct.
The cost will be approx. £37 inc p&p.
This is a picture of the proof sample  attached.
Please note this is not a club initiative but is privately commissioned at cost offer.